IPC GmbH was founded in 1998 by Gérard Jaslowitzer. Through his decades of experience in the paper industry and paper trade, from the beginning the company had available a high level of competence for the international paper industry.
From the outset, IPC focused on the packaging industry as, at the beginning of the century, it was already foreseeable that graphic paper would have a limited future.
Environmental compatibility is becoming of increased significance to companies and consumers. Those who opt for packaging from renewable raw materials or recycled papers like corrugated cardboard preserve the fossil resources of the Earth and thereby also contribute towards climate protection.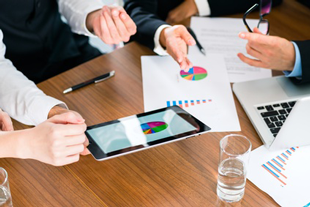 Through the globalisation of the markets and new forms of distribution that have emerged through the internet, packaging materials became a growth engine of the paper industry. IPC's know-how of financing, logistics and international markets is applied exactly where the global trade of goods leads to more packaging. Therein, the focus is exclusively on industrial customers, the typical customers for corrugated cardboard raw papers or Sack Kraft papers.